Fall is here. It's time for squashes and ciders. I love fall flavors. Always in the hunt for some new way to dress up a chickpea. This comes from
The Purple Carrot
. This recipe is relatively small. I recommend doubling the recipe. Great fall snack!
Pumpkin Spice Roasted Chickpeas
Adapted from

Peas and Thank You
Ingredients:
1 can chickpeas, rinsed, drained and patted dry (use Eden Organic brand for a BPA-free lining)

2 tablespoons agave nectar

1 teaspoon coconut oil (other oils work as well)

1 teaspoon apple cider vinegar

1/8 teaspoon sea salt

3/4 teaspoon cinnamon

3/4 teaspoon all-spice
Instructions:
Preheat oven at 400 degrees.
After patting dry the chickpeas, mix all ingredients into a bowl
Place them on a parchment lined cookie sheet, and bake them for about 40 minutes, stirring every 10ish minutes.
Before: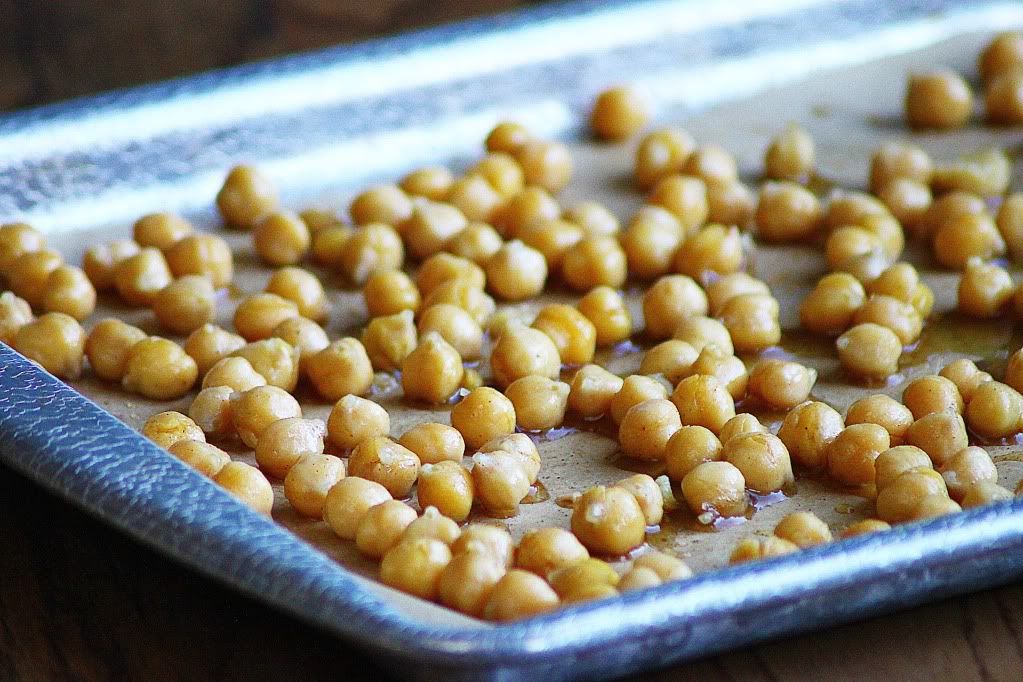 And after: